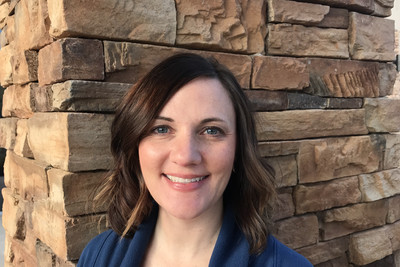 Acts 2 Staff
Callie Kiner
Worship Assistant
About Callie
Callie Kiner joined the Acts 2 UMC staff as the Worship Assistant in November 2017. She is excited to serve behind the scenes while enhancing the worship experience for members and guests alike.
Callie married her husband, Greg, in July 2005. They have two children, Noah and Lucy. Their family lives in Piedmont, OK.
Callie received her Bachelor of Science in Kinesiology and her masters in Wellness Management with a gerontology emphasis from the University of Central Oklahoma. Prior to serving at Acts 2, Callie worked for a retirement community focusing on dementia care, a chiropractic office, as well as several auto/home insurance companies.
Callie enjoys spending time with her family and doing anything outdoors (as long as it's nice weather). She loves serving the Acts 2 community!
Get to know Callie
What strengths do you feel you bring to Acts 2?
Organization, creativity and enthusiasm.
What do you like to do in your spare time?
I don't have spare time! But, if I did, I would like to sit quietly, enjoying the outdoors or sleep.
What made you decide to get involved in ministry work?
A constant pull towards serving His Kingdom.
What inspires you?
New perspectives – whether from a book or a friend. I love seeing things anew!
Who is a hero of yours?
My husband.
What is something quirky about you?
I like to eat cheeseburgers for breakfast!
What is your favorite Bible verse?
Ephesians 2:8-9 – "For it is by grace you have been saved, through faith—and this is not from yourselves, it is the gift of God—not by works, so that no one can boast."