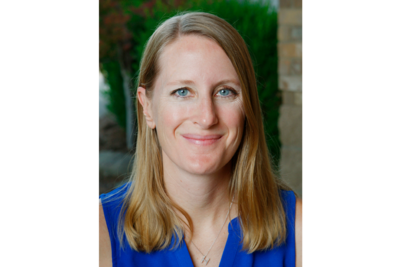 Acts 2 Staff
Hilary Hoffman
Program Coordinator
About Hilary
Hilary joined the Acts 2 staff in May of 2017 as the program coordinator.
Hilary has a degree in Psychology from Oklahoma State University and a masters degree in Human Relations from the University of Oklahoma. She is also a licensed professional counselor. Hilary worked as a counselor for foster care children for several years before deciding to become a stay at home mom.
Hilary has been married to her husband Chad since May of 2005. They have a daughter named Lily, born in 2006, and a son named Landon, born in 2008.
Get to know Hilary
What strengths do you feel you bring to Acts 2?
I am very organized and can help Acts 2 keep track of the people attending all our activities.
What do you like to do in your spare time?
In my spare time, I like to sand and refinish furniture.
What made you decide to get involved in ministry work?
I am glad to be a part of the staff at the church. It makes me feel like I am contributing to God's work.
What inspires you?
People who are passionate about helping others inspire me. It is inspiring when I see people who go above and beyond to help others have a better life.
Who is a hero of yours?
My Dad is a hero of mine. His kindness and generosity towards others has inspired others to live a better life even after his death.
What is something quirky about you?
Everything about me is quirky. Quirky may as well be my middle name.
What is your favorite Bible verse?
"For God hath not given us the spirit of fear; but of power, and of love, and of a sound mind." 2 Timothy 1:7