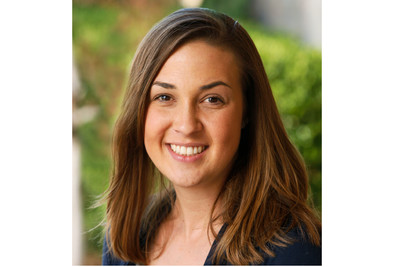 Acts 2 Staff
Melissa Nelms
Director of Discipleship
About Melisssa
Melissa and her husband, Andy, the One Church Campus Pastor, moved to Acts 2 in Edmond in June 2014 with their daughter Annaleigh. Since then their family has grown to include their Leap Day Baby, Elijah, who was born in 2016.
Melissa grew up in the Methodist church, watching her parents lead and work on the church staff in different capacities over the years, which gave her a heart for the church and its ministries.
Melissa graduated from Oklahoma City University with a Bachelor of Science in Psychology and a Bachelor of Arts in Religion, which she then put to use working as the Director of Christian Education at Nichols Hills United Methodist Church in Oklahoma City for three years.
Melissa joined the Acts 2 staff as youth director in June 2015 and was promoted to Director of Discipleship in April 2018. Melissa oversees and works with staff and volunteers serving with infants, children, youth and adults. She continues her supervision of our thriving confirmation and youth ministry in addition to providing support for our growing infant, children and adult ministries.
Her passion and joy is empowering children, youth and adults to use their God given gifts for the glory of God and to help bring the Kingdom of Heaven here on earth.
Melissa loves spending all her free time enjoying her family and reading.
Get to know Melissa
What do you like to do in your spare time?
I love traveling, going to the zoo, having dance parties with my kids and curling up on the couch with a good book.
What made you decide to get involved in ministry work?
I've always known I was called to a helping profession. I had lots of ideas about what that was supposed to look like, and I worked hard to help in ways I thought I should. But the times I felt like I was the most effective, most fulfilled and most in tune with who I am and what God has called me to were the times I was working in a formal ministry setting.
Two semesters into a masters program for public health and social work, I realized that was not the right path for me, and I could personally do more good working through the ministry of the church than I could through a tiny cramped office with colleagues who were overworked, underpaid and somewhat defeated in response to the overwhelming need they saw every day. In ministry, I saw empowerment for people in stuck places, and I wanted to be part of that kind of real life-giving change in people's lives.
What inspires you?
Stories inspire me. Sung, written or spoken. I love stories of everyday people doing everyday things that bless others and make this world richer, safer, more loving and more like the Kingdom of Heaven. I love hearing stories of teachers who tell their students every day that they are smart, loved and powerful. I love stories of parents who make room for children in their home who had no home and no family of their own. I love stories of people knitting scarves and making sandwiches for people who are cold and hungry on the streets. I love stories of people from not so long ago wars who hid people in closets, attics and cellars to protect them and remind them that they, too, are beloved children of God. Everyone has a story, and when we share them we inspire others to use their gifts and graces in everyday ways to bring about change in the world.
What is something quirky about you?
I have a weird obsession with Disney movies. I started collecting all my favorites before I even had children and couldn't wait for the day I got to share them with my kids. Now we have a whole cabinet in our entertainment center devoted to the Disney classics. The songs play on repeat in my minivan (aka the swagger wagon), and the kids and I sing and dance at the top of our lungs everywhere we go. If I'm being honest, this happens even when the kids aren't in the car with me.
What is your favorite Bible verse?
One of my favorite verses is Micah 6:8 which says, "He has told you, O mortal, what is good; and what does the world require of you but to do justice, and to love kindness, and to walk humbly with your God?"
It's such a simple command God gives us. Do what's right and do it with loving kindness. Yet, most days that's really difficult. That's why it's important to walk with God. Because it's through God's strength, not our own, that we're able to do these things that truly transform the world.