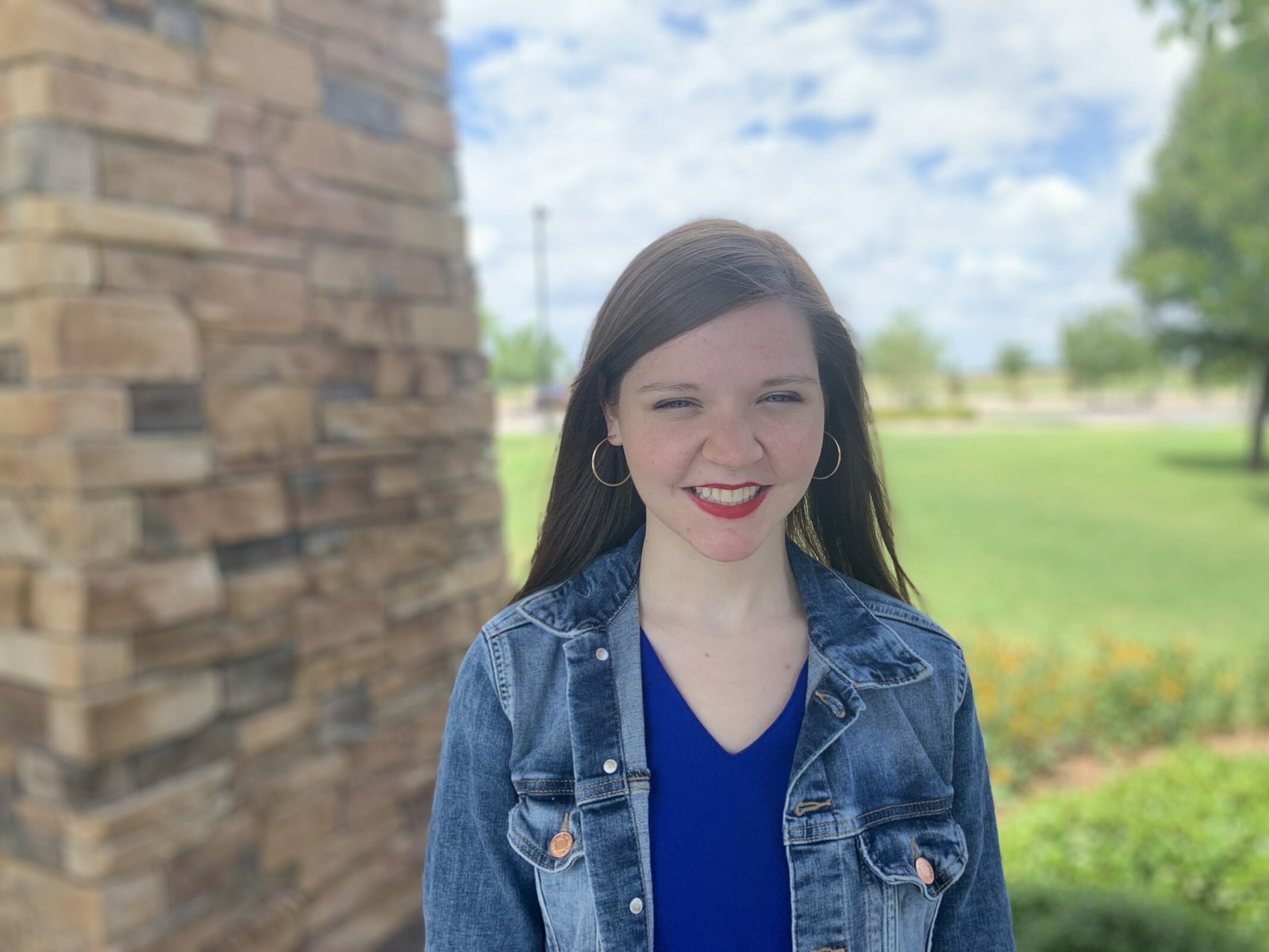 Acts 2 Staff
Taylor Trousdale
Youth Director
About Taylor
Helping students grow in their faith is Taylor's greatest joy, and has been for much of her life. Taylor received her call to youth ministry in 2013, just before she started high school. After graduating, Taylor learned more about her call by working in many different churches and internship positions before joining the Acts 2 staff in January 2020.
Taylor's family moved to Edmond, OK in 2012 after 9 years of living in Corpus Christi, TX. The move was a difficult adjustment for Taylor, but she quickly found comfort and connections in her new church youth group. One night at summer camp, Taylor felt God call her to love and lead God's children through ministry; that call eventually led her to Oklahoma City University to pursue a degree in Youth Ministry. Taylor interned at several United Methodist churches during her undergraduate career, eventually joining Acts 2 as the Assistant Youth Director. She became the full time Youth Director in June 2021.
In May 2021, Taylor graduated from OCU and married her college sweetheart, Trae, who volunteers on the Acts 2 Welcome Team on Sunday mornings. They are the proud owners of several plants, and love being a part of the Acts 2 family.
Get to Know Taylor
What strengths do you feel you bring to Acts 2?
I have a unique perspective, having just graduated college, and I'm a great hype-person after 2 cups of coffee.
What do you like to do in your spare time?
I like to journal, read, and watch reality television.
What made you decide to get involved in ministry work?
I have always been interested in church work because church has always been my favorite place to be! When I felt the Holy Spirit tell me to work in youth ministry, it just made sense. Ministry work is what gives my heart joy.
What inspires you?
Watching others (especially students) grow in their faith, character, and leadership. I'm inspired by the potential we all have in God!
Who is a hero of yours?
The late Dr. John Starkey. He was one of my religion professors at OCU, and is the most Christ-like person I have ever met.
What is something quirky about you?
I always eat red and pink starbursts first. Orange and yellow are my last resort flavors.
What is your favorite Bible verse?
Ephesians 2:10 – "For you are God's masterpiece, created in the image of Christ to do good works which God has prepared in advance for you to do."