By Melissa Nelms
"He defends the cause of the fatherless and the widow, and loves the foreigner… giving them food and clothing."  -Deuteronomy 10:18
If you ask any youth-age student what their favorite thing is about youth group and what they wish their youth group could do more often, I guarantee you that 99% of the time they will say lock-ins. Lock-ins! As adults, the luster of lock-ins has worn off. Minimal sleep on a hard floor in a Sunday school classroom isn't necessarily our idea of a fun time. So when you add a 30-hour fast to the lock-in, people look at you like you're crazy. The 30-Hour Famine is no ordinary lock-in though. Why on earth would 75 youth and adults choose to fast for 30 hours and sleep on a hard church floor? I'll tell you why.
Choosing to be hungry together for 30 hours can change the world!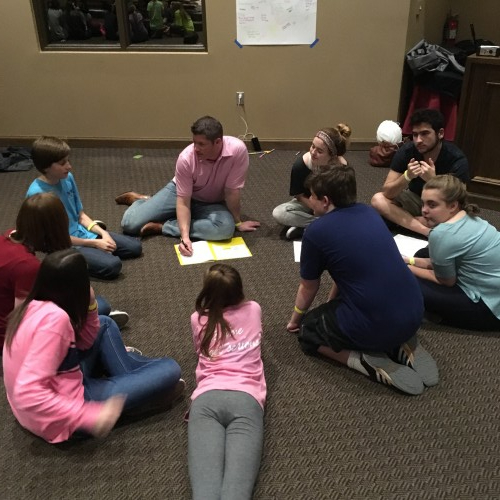 On Feb. 2, our students will choose to be hungry so the world can be hunger-free. They will start their fast after lunch at school and consume nothing but juice and Communion elements until their break-fast meal on Saturday evening when the event concludes. The 30-Hour Famine will begin with worship and communion in the Chapel at One Church on Friday evening, and it will conclude with worship and communion on Saturday night in the Gathering Space.
For 30 hours, our students will choose to be hungry together, to worship together, to play together, to study together, to pray together, and to serve together in order that our hearts might break for those suffering from hunger around the world. So that we might join those persons in their hurt and suffering for 30 hours to say, "We see you. We see your plight. We hear your pains of hunger. We love you. God loves you."
Our students will choose to be hungry so that they can raise awareness and raise funds so that the world may be hunger-free. They have set a group goal to raise $4,000 for World Vision. Through World Vision, those funds will be used to teach improved farming techniques, equip families to grow healthier, more abundant crops and livestock, improve access to clean water, provide basic medical care, run malnutrition centers, provide emergency food supplies in disaster zones and aid refugees who are displaced and far from home.
Our students will choose to be hungry even while packing boxes of food at Feed the Children so that children and families in our own state don't have to feel the pain of hunger. The impact of these 30 hours of intentional fasting, prayer, worship, learning, and service is both close to home and far-reaching around the world.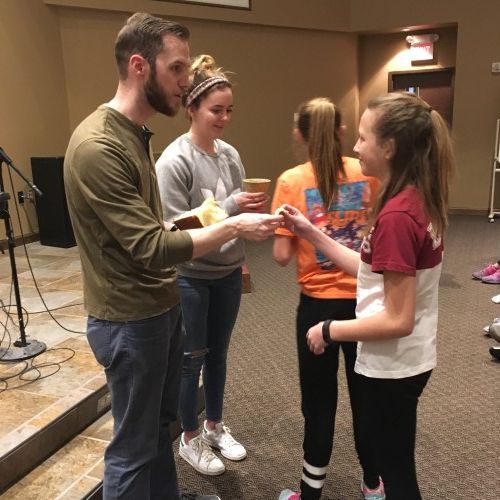 And you can join us! You can pray. Pray for our students in their efforts, but pray also for the one in every nine people in the world who do not have enough to eat. You can give. You can give online to support the fundraising efforts of our students. You can fast. You can fast alongside us, choosing to be hungry for 30 hours so that the world can be hunger-free.
"Then those 'sheep' are going to say, 'Master, what are you talking about? When did we ever see you hungry and feed you, thirsty and give you a drink? And when did we ever see you sick or in prison and come to you?' Then the King will say, 'I'm telling the solemn truth. Whenever you did one of these things to someone overlooked or ignored, that was me – you did it to me.'" –Matthew 25:40 (MSG)