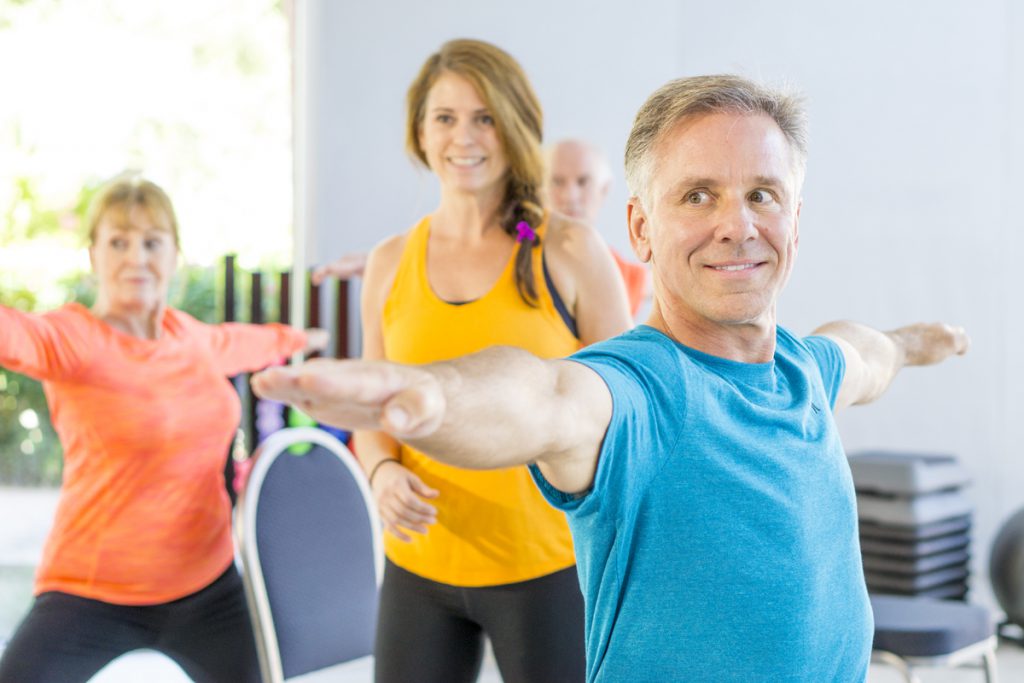 Yoga for Anyone
Dates: February 4 – March 11
Times: Mondays 9:30 – 10:45am
Location: Gathering Space (located in Sanctuary Building at Penn Ave. entrance)
Leader: Cherie Hightower, 200 hr. Certified Registered Yoga Teacher and student of Healing Touch
Yoga for Anyone is a yoga class focused on breath work, meditation and flexibility for people of all ages, experience, and levels of mobility. It's literally for anyone! Modifications are available for every position and practice including chair yoga for those with limited mobility and flexibility. Common benefits participants experience includes: increased flexibility, strength, improved posture, better concentration, and basic knowledge of yoga practice.
Equipment: All participants are encouraged to bring their own yoga mat or towel. Cushioned chairs are provided by Acts 2 for those who need them for modified practice.
Investment: There is no investment required, but this class does provide an opportunity to support mission work while also practicing breath, meditation, and flexibility. Participants are invited to make a financial gift to Acts 2 for the benefit of the YMCA Home for Migrant Youth in Tijuana, Mexico that provides care and safety for migrant youth awaiting asylum in the United States. If you would like to participate in this life saving work, a recommended $7-$20 gift per session is appropriate and can be made online here or by cash/check during class. If you would like more information about Acts 2's partnership with the YMCA Home for Migrant Youth in Tijuana, Mexico please contact Associate Pastor Rev. Brandon Blacksten.