"It is better to live in a desert than with a quarrelsome and ill-tempered wife" (Proverbs 21:19). It is one thing to read this lighthearted admonition in a Bible study in the comfort of your living room. It is quite another to read it while standing here:
Chantelle and I are fine! Really!! Even after leading a 12-day pilgrimage through the Holy Land of Israel and sharing a room and a bathroom with our 18-year-old son Noah. The point I am hoping to make is that "the land" really is the "fifth Gospel" as many have said before me.
To stand in the Judean Desert where Jesus spent 40 days and 40 nights and was tempted by the devil changes the way you experience the story. To walk in the waters of the Jordan River where Jesus was baptized along with thousands of other Jewish faithful transforms your understanding. To struggle with the rocky steps along the Via Dolorosa (the way of suffering) where Jesus carried His cross through the crowded streets to Calvary, gives us a glimpse into the torturous last days of our Savior's life.
Similarly, we begin to understand the complexities of the Temple Mount where it is believed either A). Abraham nearly sacrifices Isaac in the Jewish and Christian scriptures or B). Abraham almost sacrifices Ishmael in the Muslim tradition.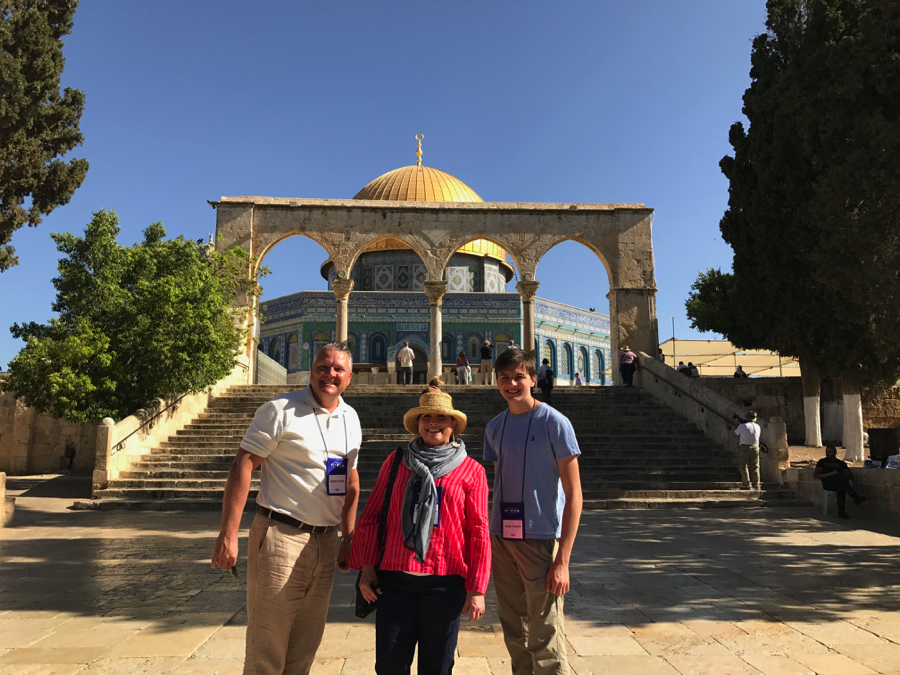 In Bethlehem, we experienced our Jewish guide, "Yoav" work alongside our Muslim guide "Amro" to help us better experience and understand the Christian birth narrative where the angels proclaimed to the shepherds, "Do not be afraid; for see – I am bringing you good news of great joy for all the people: to you is born this day in the city of David a Savior, who is the Messiah, the Lord. This will be a sign for you: you will find a child wrapped in bands of cloth and lying in a manger" (Luke 2:10-12).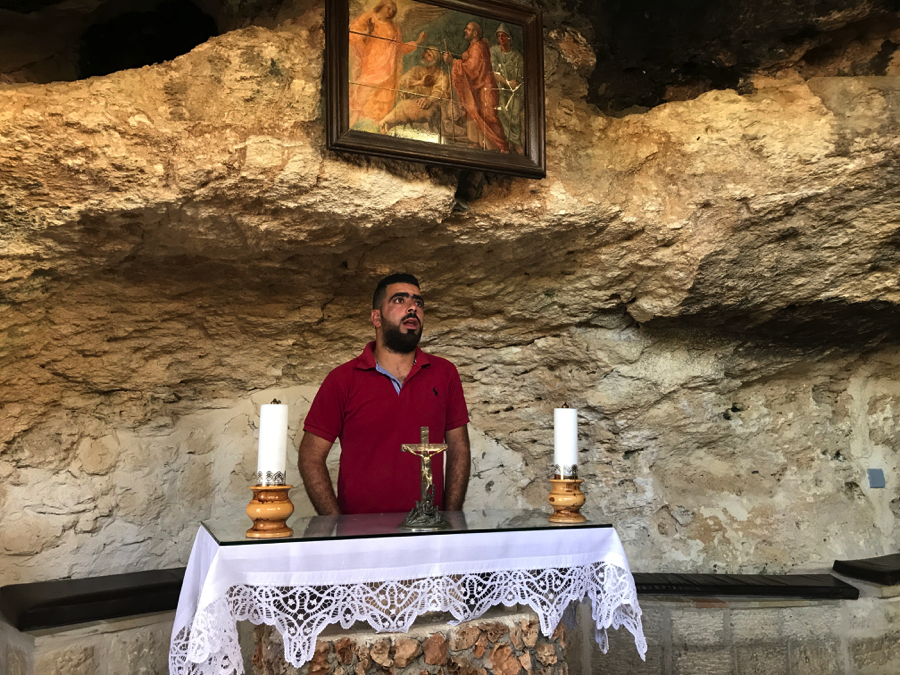 We sat in a cave where Jesus may have been born or perhaps where the shepherds rested with their sheep. In any case, we were reminded that God came to the lowest working class of people, who were strong and brave enough to fight off mountain lions, and who by the necessity of their vocation must move throughout the region. Who better to share quickly and broadly the greatest news that would ever come to earth?
The irony was not lost on us that the King of Kings and Lord of Lords and the very One to whom every knee shall bow and every tongue confess was born in a cave and was resurrected out of a cave. The Garden Tomb now has a mark on the back wall of where Jesus' body may have been laid. Today it reads, "Jesus Christ, Alpha and Omega." Jesus the Messiah, the Son of God who is also Emmanuel God with us always from the beginning to the end!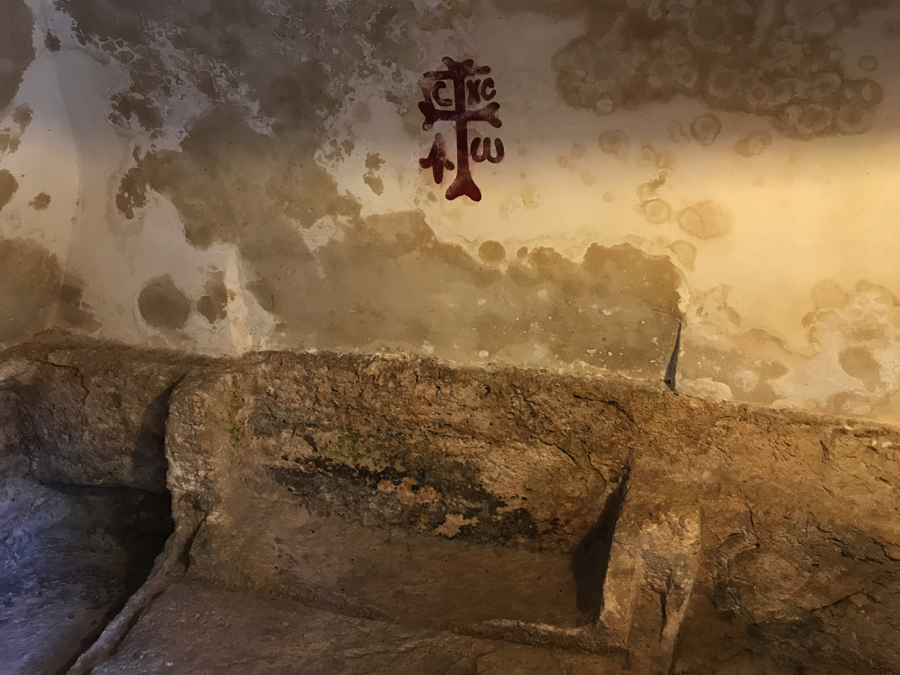 He is Risen!  He is Risen Indeed!!
This is why we go to Jesus' land; to learn more about how He lived, who He lived with and how He lived life. Our hope is we become more and more like Jesus not just in knowledge about Him but in a relationship with Him, our very present help in times of trouble, our friend, our life, our all!
Thank you Acts 2 UMC for being the kind of place that makes following Jesus and learning more about Him in every way a priority in Kingdom living.
Every blessing,
Pastor Mark