Children's Ministry at Acts 2
Creating Spiritual Foundations
We believe it is our mission to equip and assist families in laying spiritual foundations with the hope that all children will come to know, love and follow Jesus. For questions about our Children's Ministry, please contact our Children's Director, Meagan Durham.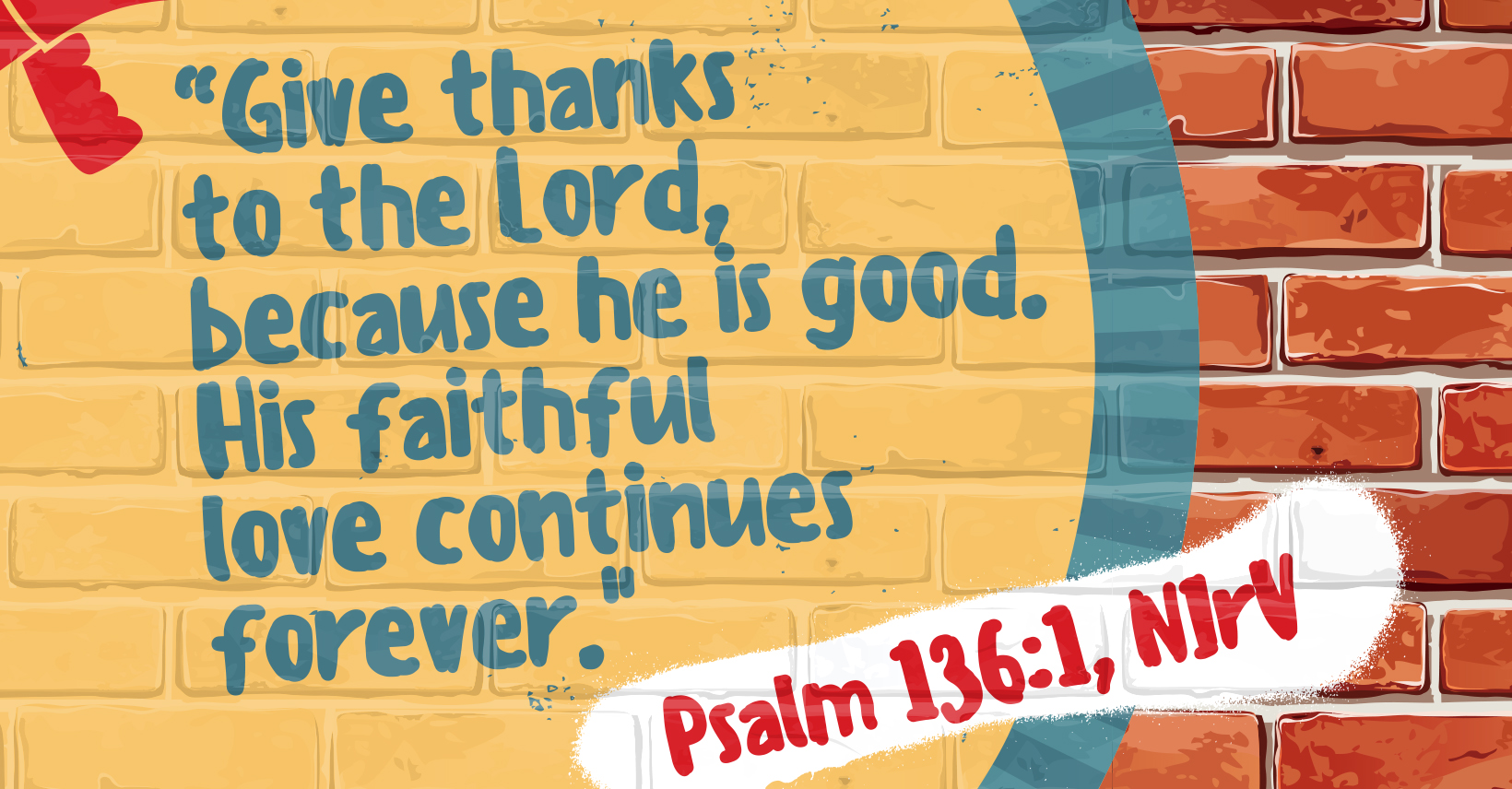 Latest Children's Ministry News
For the month of November we will be studying the connection between gratitude and God's character, as shown through God's big story. Gratitude is letting others know you see how they've helped you. Our monthly memory verse is Psalm 136:1: "Give thanks to the Lord, because he is good.  His faithful love continues forever."
This month we will study Bible stories that model for us how to be grateful and show gratitude.  We start in 1 Thessalonians learning to give thanks no matter what happens.  In week two we will read from 2 Samuel 6:12b-22a and celebrate what God has done.  The following week our Bible story is Jesus healing 10 men in Luke 17:11-19.  We will learn how to say thank you.  Week four we read Matthew 20:1-15, the story of the workers in the vineyard and learn how to adjust our attitudes.  We finish November learning how to get in the habit of being grateful in 1 Corinthians 11:23-26, the Lord's Supper.  
Connecting Church and Home
This year, we made a wonderful investment in our Children's Ministry with the implementation of the Orange curriculum. The name Orange is derived from the idea that the two greatest influences in a child's life are the church and the home. The church is where children experience the light of Christ—yellow—and the home is where children experience love—red. When those two influences work together, the effect is a much greater impact—orange—on the faith development of the child. Orange is educational and fun for both the children and the volunteers in the program.