A welcoming and safe place where all children can experience God's love.

We are devoted to loving, teaching, and nurturing children and supporting their families.
Ages
Serving ages 6 weeks to 4 years
Hours of Operation
Open Mon-Fri, 7:00am – 5:45pm
Our Location
Corner of Pennsylvania and Covell
4848 W. Covell Rd.
Edmond, OK 73012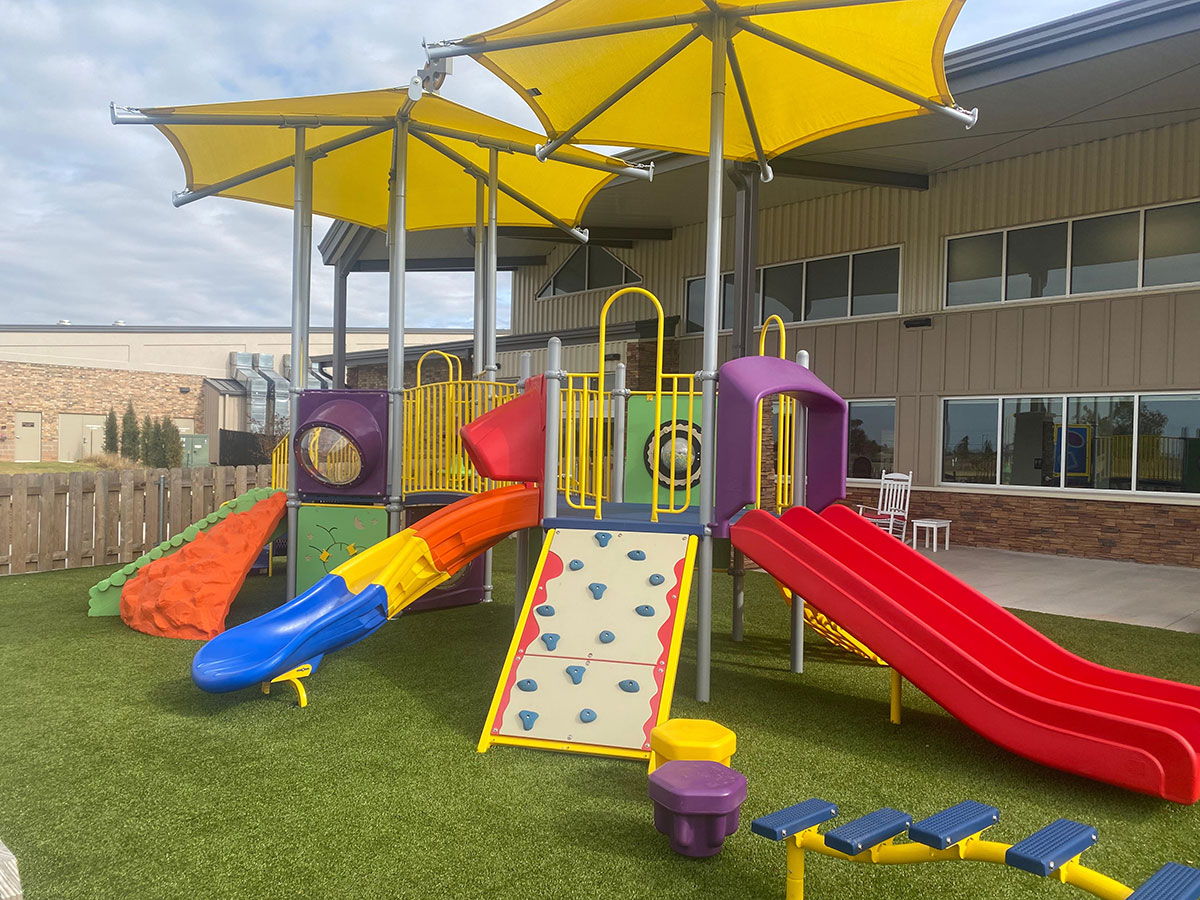 Our Promise
We promise to recognize and guide your child's growth across all areas of development.
We promise to provide a high standard of excellence in all that we do.
We promise to create a loving environment where young children can come together to play, connect, learn and grow in Christ.
2022 Enrollment
We are empowering children to follow Jesus and carry God's light in the world. Ready to enroll? Contact us to schedule a visit and start the enrollment process.
Join Our Team
Join a team of professionals dedicated to early education. If you love providing children with social, education and spiritual growth, we want to hear from you. We are currently hiring classroom teachers and teaching assistants.