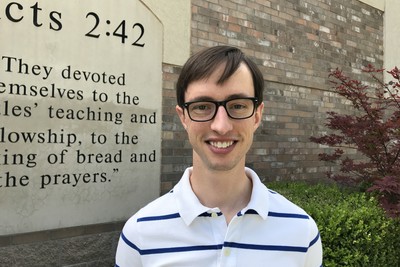 Acts 2 Staff
Brandon Blacksten
Associate Pastor
Reverend Brandon Blacksten joined the Acts 2 UMC staff as the Associate Pastor in June 2018.
Brandon grew up in Norman, OK and began studying Religion at Oklahoma City University in 2004. He then went on to receive his Master of Divinity degree from Vanderbilt Divinity School in 2011. After serving in a variety of different capacities, he was most recently serving at Tuttle FUMC where he started in December 2016.
Brandon met his wife, Courtney, during his time at Oklahoma City University. They got married in 2013 and had their daughter, Elizabeth, whom they call Elsie, in 2015. They also have a dog named Harvey. Brandon and Courtney's hobbies include running, spending time with family and cheering on the Sooners and the Thunder.
Brandon is passionate about preaching and worship, strengthening ministries to children and youth, and helping the people of God to experience and live out faith that makes a difference in their lives and in the lives of others.