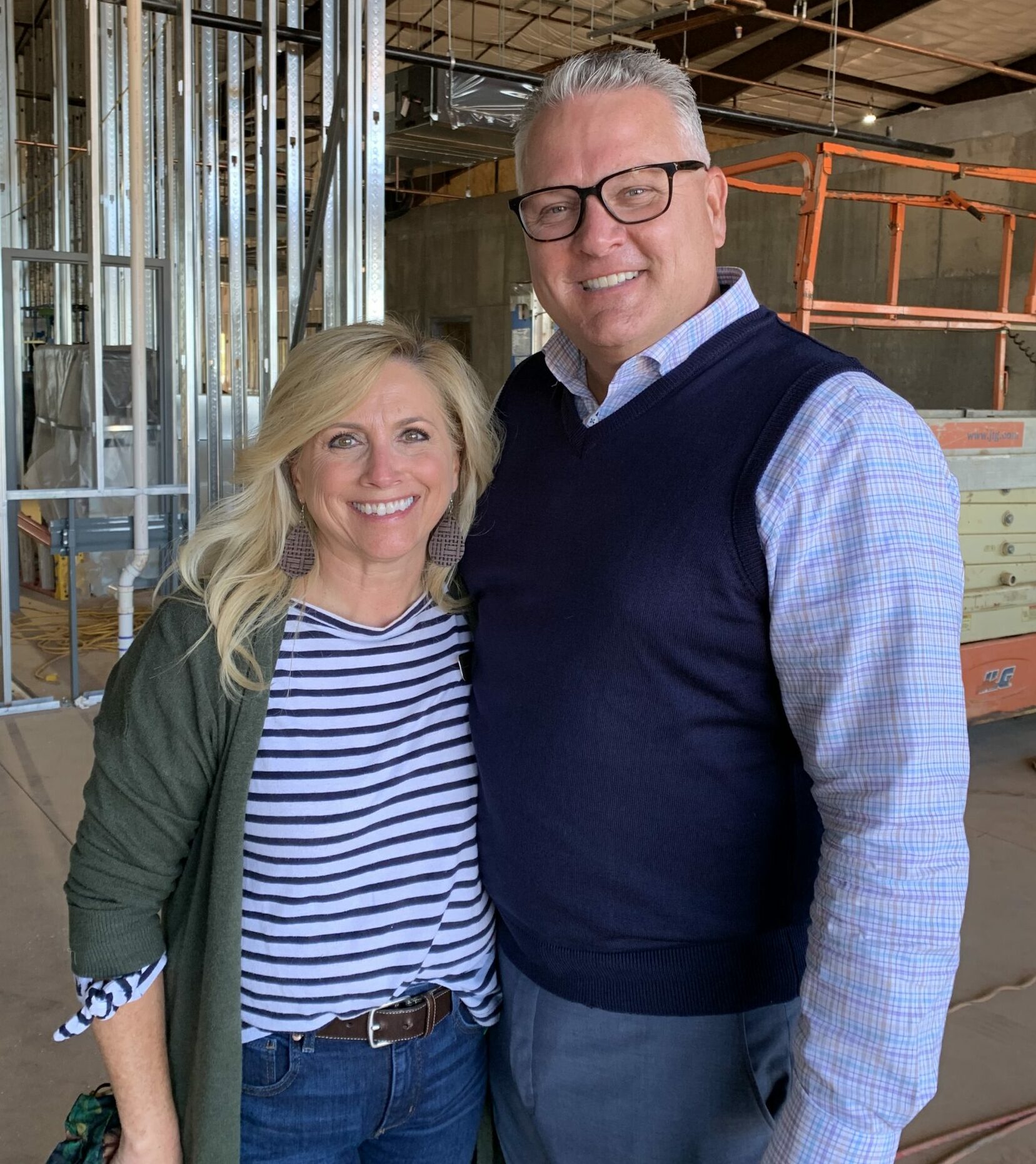 Acts 2 Staff
Chantelle Foster
Welcome & Connection Director
About Chantelle
Welcoming guests to Acts 2 has been a passion of Chantelle's since 1999 when she and Mark moved to Edmond, OK, to begin a new United Methodist Church. Chantelle served in an unofficial staff capacity for 12 years, assisting in many different areas of church life. She became an official part of the Acts 2 staff in February 2012.
Chantelle grew up in Tulsa, OK, and graduated from Jenks High School. She met Mark in 1987 as a freshman at Oklahoma State University. After completing a degree in Business Management in 1991, Chantelle married Mark – who was, at the time, a television news reporter. Mark's call to ministry came in their second year of marriage, and Chantelle quickly learned what it was to be "the preacher's wife." Her passion for the church and her love for people help her to navigate this role seamlessly.
Chantelle and Mark have two grown sons, John Mark and Noah, and a friendly Schnoodle, Peanut. Chantelle is also an avid reader, loves to garden, bake, and take beach vacations.
Get to know Chantelle
What made you decide to get involved in ministry work?
While at St. Paul UMC in Charlotte, NC, I was approached by our Minister in the first few months of our marriage and asked to come on his staff to serve as program director/administrative assistant for our neighborhood church. This was my first real job and the beginning of my ministry.
What inspires you?
I'm inspired by nature and when I witness love lived out in daily life.
Who is a hero of yours?
Jesus & my husband, Mark.
What is something quirky about you?
I love dance music! Also, I love organizational tools but don't usually pull off being organized.
What do you like to do in your spare time?
For vacation, I like to sit on the beach and look at the ocean! In my everyday world, I like to hang out with my family, read, cook, and plant flowers.
What is your favorite Bible verse?
It changes, but right now, it is Romans 8:26-28 & 38
"In the same way, the Spirit comes to help our weakness. We don't know what we should pray, but the Spirit himself pleads our case with unexpressed groans. The one who searches hearts knows how the Spirit thinks, because he pleads for the saints, consistent with God's will. We know that God works all things together for good for the ones who love God, for those who are called according to his purpose…I'm convinced that nothing can separate us from God's love in Christ Jesus our Lord."