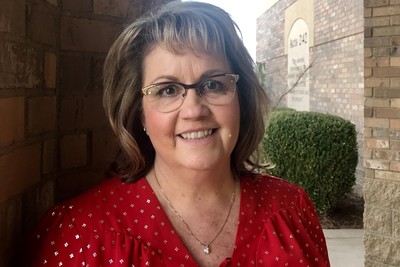 Acts 2 Staff
Dee Anne Nelson
Radical Hospitality
About Dee Anne
Dee Anne Nelson joined Acts 2 United Methodist church in 2010. She came onto the Acts 2 staff as the Radical Hospitality Coordinator in December 2017. Prior to being on staff, Dee Anne worked with the Oklahoma Department of Human Services for 33 years. She retired from OKDHS as a supervisor in the Child Care Licensing Services Division.
Growing up, Dee Anne watched and learned church hospitality from her mother's own experiences of serving their local church, Carnegie UMC. Dee Anne feels that she is carrying on a family tradition of providing hospitality to guests and church members. She enjoys taking care of people.
Dee Anne received a Bachelor's Degree from Oklahoma State University in Home Economics.
Dee Anne is married to Joe and they have four children- Jayson, Joseph, Jordan and Zach. They also are allowed to share their household with two dogs. For fun, Dee Anne and Joe enjoy traveling and cooking for friends and family.