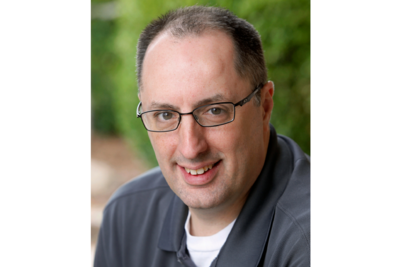 Acts 2 Staff
Scott Cude
Music Coordinator
About Scott
Scott's love of music began early in life with guitar lessons at the age of 10. By the time he was in high school, he was spending his summers touring the country and performing with multiple drum and bugle corps, including a year with the Phantom Regiment from Rockford, Illinois.
Scott began his college career as a music education major at Oklahoma State University. It was here where he met his wife, Cynthia, while playing in the OSU drum line. In 2000, he completed his Bachelor's degree in Organizational Management from Oklahoma Christian University and went on to receive a Masters of Business Administration in 2004.
Scott is currently employed at the Charles Machine Works, Inc. (Ditch Witch), in Perry, OK, where for the past 19 years he has been part of the information technology division.
Scott began filling in on bass and percussion with the Acts 2 Worship team in 2006. He and his family became members of Acts 2 in 2007 and shortly after he became a regular member of the worship team. In the fall of 2009, Scott accepted a part-time staff position as Music Coordinator.
Scott and Cynthia have two children, Kourtnee and Sean. He enjoys spending time with his family and playing as many different instruments as he can get his hands on. Scott says, "It wasn't until I started leading worship, that I truly discovered why God had given me my musical abilities. I feel truly blessed to be able to share them with my Acts 2 family."
Get to know Scott
What do you like to do in your spare time?
I have two teenagers so there is no such thing as spare time, but when I do have some I enjoy watching sports, hunting, and watching movies with my family.
What made you decide to get involved in ministry work?
It just kind of happened. One day I was filling in and the next I was coordinating the team. Never saw it coming.
What inspires you?
Not so much what, but who…..The Living Water staff in Guatemala. These individuals live a life devoted to helping their neighbors not only obtain clean drinking water, but come to know the love of Jesus Christ each and every day. John 4:13-14
What is your favorite Bible verse?
"But I will trust in your unfailing love; my heart rejoices in your salvation. I will sing the Lord's praise, for he has been good to me." Psalm 13:5-6