It's happening!
That was Jesus' message throughout his entire ministry. Jesus spent his life convincing others that the Kingdom of God was already coming to this earth. Jesus did this through miracles, teachings, feedings and showing love and compassion for the least and the lost.
It's happening!
This was the feeling I received Sunday during the One Church Sneak Preview.
There were many moving pieces that all came together over the weekend. A trailer was hauled from North Carolina to Oklahoma on time. Flights of representatives from Church on Wheels were not delayed or rescheduled. Trainings were held on Saturday to set up and tear down equipment. Worship was coordinated with a team of people. Finally, the day had come. Volunteers came early on Sunday to give a final check and pray over the space one last time – and then it was on.
To say I was a little distracted by all those moving pieces on Sunday would be an understatement. While sitting in a metal chair during worship at Frontier Elementary, I was thinking about a hundred different things. Yet, even in the midst of this divided mindset, there was a word from God that I believe crept into my soul,
It's happening!
I believe Acts 2 took a momentous step forward in bringing the Kingdom of God to this earth. I believe God was at work through the power of the Holy Spirit on Sunday not only in the buildings of Acts 2 and Frontier Elementary, but also in the homes of the people we are yet to meet. I believe God was at work in the people that will be invited to One Church, already preparing their hearts for an invitation to experience Him. I believe something big happened on Sunday. God not only worked, but continues to be at work and we are invited to do this work with Him. God is at work bringing His Kingdom here and He's using us to help.
It's happening!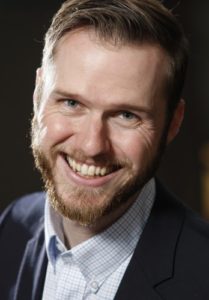 -Pastor Andy